Dental Implants
Are you....
missing some or all of your teeth?
having difficulty smiling or chewing?
fed up with your plastic denture?
looking for a solution that looks and feels like your own teeth?
So many of our patients tell us that, given their time again, they never would have had those teeth taken out.
Dental implants give you that second chance!
We can replace a single tooth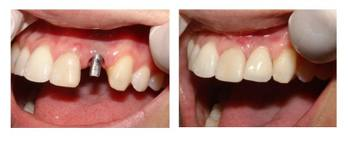 We can replace multiple teeth

We can replace all of your teeth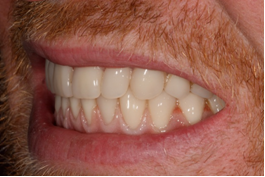 Our commitment to our patients is:
To provide a thorough consultation to understand your individual needs
To carry out comprehensive x-rays and a 3D CT scan to know your biological situation in detail
To give you a thorough explanation of all of your treatment options
To use high-quality implants
A range of payment structures to suit your budget.
Dental implants mean:
No more gluing your teeth in position
No more falling out when you least expect it
No more picking and choosing what you can and can't eat.
Here is what our patients say about their dental implants:
"Teeth are not something you wear, like a pair of shoes….they should be a part of your own body."
"I'm 73 years old and I still want to enjoy my food."
"If I ever lose another tooth I wouldn't think twice about having another implant."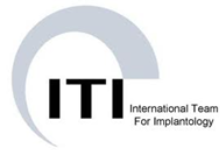 For more information on our range of treatments, click on the links below...