Dentures
Are your dentures:
loose or ill-fitting?
slipping or rocking when you chew or smile?
making you feel self-conscious when they move?
At Mi Dental Stony Stratford we are able to offer you a wide range of options above the conventional denture design.
These can be specifically tailored to you, and with a range of budget options.
Flexible dentures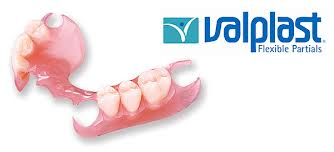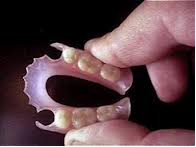 The benefits of flexible dentures are:
They provide a snug, flexible fit around your teeth and gums
They are lightweight
Stress absorbing to significantly reduce risks of cracking and breakages
Chromium dentures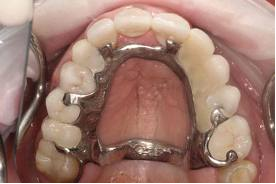 The benefits of chromium dentures are:
They are extremely strong
They are fitted to your existing teeth to reduce gum sores and pressures
They free up your palate and allow you to taste your food agian!
The chromium metal frame is designed to not show on your smile, as shows below.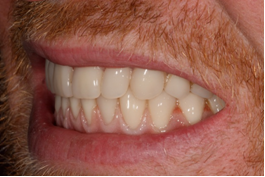 Still want more? Why not consider a Locator denture?
Anchors are used to clip your denture position, give you great stability and confidence.
Are there any alternatives to having to wear a denture?
Why not consider bridgework or implants?
No gagging or gluing.
No slipping or rocking.
No taking them out at night.
They make your teeth feel like your own again.
Please ask us for more information about the best possible options for you.
For more information on our range of treatments, click on the links below...