Teeth Whitening Milton Keynes
Happy with your smile, just wish it was a little whiter?
Happy with the shape and straightness, just the colour?
Special occasion coming up and want the dazzle without the hassle?
Here at Mi Dental Stony Stratford, we can provide you with expert professional advice regarding your teeth whitening, done in a safe and predictable way.
Your assessment with us will include the following checks: 
-Is it safe to whiten your teeth?
-Is there anything that could be problematic?
-Are there any elements of your smile that will not whiten?
-What strength and what regime of whitening is appropriate for you?
-What whitening product do you need to follow, conventional, inside-outside, power, therapeutic etc etc?
Once we have answered these questions for you, you are on your way to a whiter, brighter smile... one of our favourite popular treatments as it usually involves no drilling or injections and is a beautiful way of lifting anyone's smile.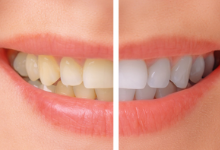 Please get in touch to find out more about teeth whitening!