Six Month Smiles
Do you wish your teeth were straighter?
Are you unhappy with the shape or position of your teeth?
Do you just feel self-conscious when you're smiling, or having your photo taken?
These are some of the most common concerns that people have about their smiles. At Mi Dental Stony Stratford watching our patients regain the confidence to smile once again is one of the most satisfying treatments we can provide.
Whether its for a special occasion, a wedding, or that new job that you're aiming for.... or just because you want to look and feel your best knowing that a smile always brings out the best in everyone around you, we have a range of options to help you get what you've always wanted.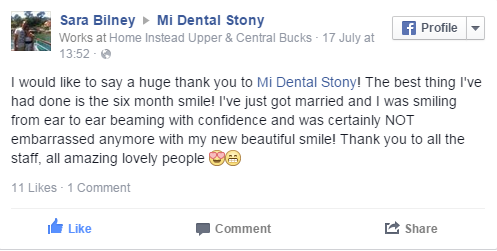 Six Month Smiles®
Six Month Smiles® is a revolutionary clear brace system to straighten teeth, in as little time as six months.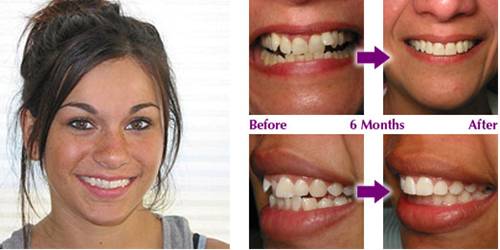 This patient is wearing the Six Month Smiles 
FAQs
What is the difference between this and the old type of braces?
Six Month Smiles® uses a clear bracket and tooth-coloured wire system, making it look much nicer than the conventional metal wire mouth.
In addition, as a cosmetic system, the treatment times are significantly shorter, meaning that you have to have them for a few months rather than years.
Does it hurt?
The majority of patients will tell you that there is little or no discomfort involved.
What do they look like?
When we discuss the treatment options with you we will show you more photos, but at a social distance most people would not tend to even notice them.
Can my own dentist do my Six Month Smiles®?
Mitesh was the first ever accredited provider of Six Month Smiles® in the Milton Keynes area. And Dr. Raj now leads the Six Month Smiles® treatments at Mi Dental.
How can I find out more?
Simply pop in for a chat and we can discuss your options with you, with no obligation.
Alternatively, simply click here for more information on the Six Month Smiles® system.
How much does it cost?
We have a range of options to suit every budget, but you could have straight teeth from as little as £39.40 per month.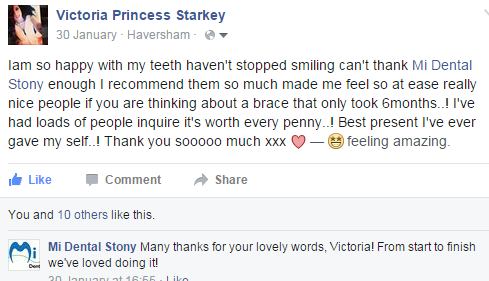 For more information on our range of treatments, click on the links below...